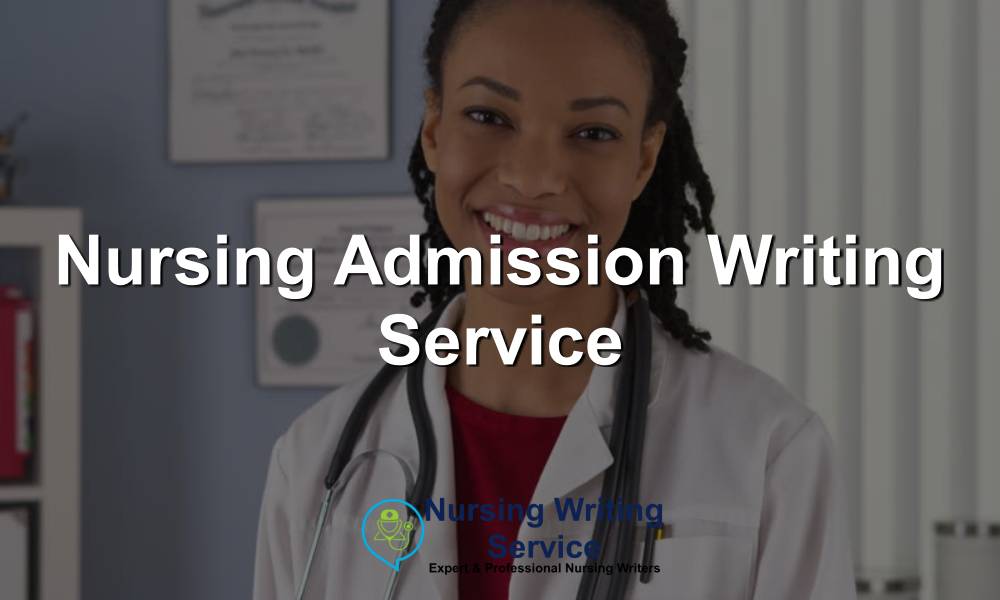 The application process to a nursing school requires academic testimonials and other supportive documents, but most institutions require submission of an admission essay.  It is an essential document since it reveals the qualities in you that show your suitability to study at a particular school. Nursingwritingervice.org is one of the leading academic writing services when it comes to the nursing assignment. We, in addition to scholarly work, also help with writing an admission essay.
About Our Nursing Admission Writing Service
You are probably not sure about the qualities to add to your admission essay and get the committee's attention.  May you also be doubtful of your writing skills?  Our role is to extract the most substantial qualities about your personality that make you good students beyond the academic grade. We have invested in persons who have a vast understanding of nursing school's admission requirements and procedures. We match applicants with writers that we know have been impacting members of admission committees that an applicant deserves a place to study at the school.  We turn some of the qualities that seem small, like volunteering, into something showing that a nursing school will gain something when you become one of the students.
Do I Trust A Nursing Online Admission Writing Service?
The internet has brought services closer by allowing online interaction without the need to meet face to face. We have taken advantage of this to provide trustworthy writing service online. There are many writing companies, and we acknowledge some might not be reliable. Our service is different because we believe in satisfying our clients. We are happy to help many join nursing school, and from the feedback from past clients, our writing style works wonders. You can trust us because our orders include a satisfaction guarantee. We even provide a money-back guarantee if we cannot write an admission essay that suits your desires.
What Writers Work For Your Nursing Admission Writing Service?
The writers working for us are people who studied nursing and are aware of admission requirements.  They are sort of interviewers as they can use the personal information you provide in a resume and other testimonials to determine the qualities the increase your suitability to be a nurse. Maybe you lack the ideal words to express your case. Our writers have mastery of language. They write excellently without making language and structure errors that affect readability.  You can even get a writer's credentials to evaluate if the person has adequate skills through checking a sample.
Our professional writers writes only top-notch papers that attracts high grades. Make an order with us to enjoy the quality services we offer.
Can I Get An Affordable Nursing Admission Writing Service?
The cost of getting a writing service from Nursingwritingservice.org is at a level that everyone can afford. We do not overcharge those desperate for an admission essay to take advantage of their inability to write one on time.   Our charges depend on page count and, more so, the deadline.  You pay less by picking a longer turnaround. We will revise sections that require amending within a short time of request without asking for an additional cost.
Why Use Your Nursing Admission Writing Service?
Customization
Timely delivery
Confidential writing help
We write customized content for nursing admission.  We avoid generalities by writing a document that can fit other careers or nursing schools.   We highlight the most outstanding qualities that are not anywhere else.
We know admissions have a time limit, so we finish admission writing in the shortest time possible.  Trust us to write exceptionally well for you on the same day.
We secure your personal information, and nobody will know you got our service.  Our writers can match your writing style if you provide us with a document you wrote in the past.